Leo Forte: 5 Things You Don't Know About Me
Leo Forte isn't from where you think he's from. He's done a lot more work than you think he has. He's as talented behind the camera as onscreen. And we're just getting started.
Dark and handsome, Leo Forte's beautiful caramel skin comes from his Mexican heritage.
Though he's been at this for a while now, Leo has amassed a staggering 117 and counting scenes to his filmography in a story that's just beginning.
Which makes Leo Forte an ideal subject for the latest in our exclusive series, 5 Things You Don't Know About Me.
A little closer to home, following a trip to Greece where Leo also lost his bareback cherry, he shared his experiences as an American boy in a foreign land that helped shed light on the racism in not just gay porn, but everywhere.
First, a stop at The Sword's Pornback Machine™

Leo;s first shoot was back in 2010 for OutInPublic. Leo has also filmed extensively for Kink.com – he doesn't call himself the "Prince of Pain" for nothing. Additionally, Leo's has been lensed by TitanMen, Lucas Entertainment, Raging Stallion, RawFuckClub, Men.com, and NakedSword Originals.
While Leo has contributed his talents behind the scenes on many productions in many capacities. He co-wrote the script for "Bekeley 2: Sophomore Year" for NakedSword Originals and that was just one of many he's scribed. And as you tell from this tweet, he's still adding new skills to his resume.
"I was not ever nervous not even on the first set. As I have progressed and cared more about the quality of content I participate in I get anxious and more detail oriented on what I want to be seen by the mass audience." ~Leo Forte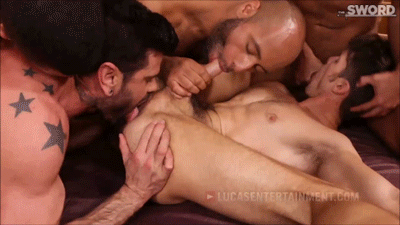 5 Things You Don't Know About Me: Leo Forte
1) I'm allergic to dairy.
2) I'm a classically trained chef (Le Cordon Bleu).
3) I have a bonsai garden / collection.
4) I love outdoor sex.
5) Like a Pitbull, I can come off very intimidating and scary; but I'm a very goofy and sweet person, and protective of my own.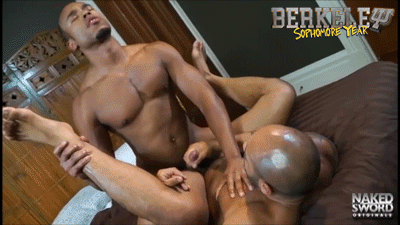 If I were to write my autobiography up to this point, the title would be …
The title of my memoirs thus far would be "You Don't Nomi" and the chapter about my adult career would be called: "If I Only Had Hair".

If someone could only see one of my scenes, I would tell them to watch: "My scene with Max Cameron and Drew-Sebastian in "Addict" by NakedSword Originals …

[Watch Leo, Drew, & Max in "Addicted" scene four "Sex Addiction" at NakedSword]


The Sword would very much like to thank Leo for his time.
In addition to Dante Colle, Sean Duran, Beaux Banks, Gabriel Cross, Pierce Paris, Logan Moore, Skyy Knox, Michael Del Ray, Johnny V, Eddy CeeTee, Michael Roman, Scott DeMarco, & Brandon Cody we've already gotten to know better, there's plenty more in the pipeline where this came from.
You know what that means … watch this blog!


You know what that means … watch this blog!


← The original Gay Porn Blog! Gay porn news, porn star interviews, free hardcore videos, and the hottest gay porn on the web. home