Gay Porn's Hottest Cock Belongs To …
One thing we know for sure: not all cocks are created equal. In addition to the majestic pole of Lars Norgaard, Kris Evans, and Joel Birkin, there are 23 others awaiting your vote.
As we unveiled in our Grabby preview last week, on The Sword, the gay glitterati will be gathering on Saturday, May 26th, 2018 at Metro Theater in Chicago.
As we countdown towards the ceremony, there are many categories and nominees worth a closer look. We're starting with the biggest one of them all: Hottest Cock. There's not a bad one to be seen here. But there can only be one winner.
And while we're am curious to see whose member takes the "academy honors" come May, we're even more interested to know who gets your vote.
Check them out from A-Z, or from Banks to Vario to be more specific, then vote for your favorite: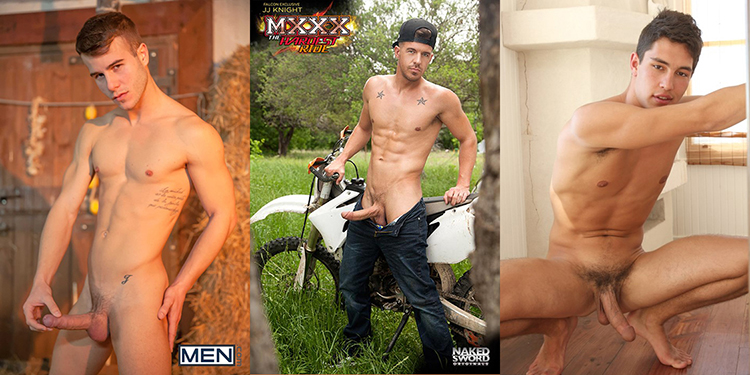 I'm sure there's a "hung jury" joke in there somewhere, but let's get to the important part …


Looking forward to seeing who cums out on top of this heap of cock … watch this blog.
Tags: Alex Mecum, Allen King, Antony Lorca, Blake Mitchell, Boomer Banks, Calvin Banks, Dean Phoenix, Dylan James, Grabbys, Helmut Huxley, Jack Harrer, Jack Hunter, Jason Vario, Jimmy Durano, JJ Knight, Joel Birkin, Kris Evans, Lars Norgaard, Matthew Bosch, Michael DelRay, Pierce Paris, Rocco Steele, Roman Todd, Sergeant Miles, Tex Davidson, Tobias
← The original Gay Porn Blog! Gay porn news, porn star interviews, free hardcore videos, and the hottest gay porn on the web. home