When Bad Porn Names Happen To Hot Guys
They sure can pick 'em. But when it comes to naming their finds, too often they miss. With both joy and regret, say hello to Taylor Shift.
Taylor Shift. Remember, I'm just the messenger here.
Though GayHoopla hit one of their finer notes with the flip fuck of Alex Griffen and Collin Simpson already, with a moniker this stupid, people are talking about his ridiculous name … instead of how ridiculously fine — and how much potential — this guy has.
Taylor is a California boy who loves the sun and Perry Ellis silk boxer briefs. And the video camera loves him back. In the trailer at the bottom, he looks nearly flawless from every angle in every frame.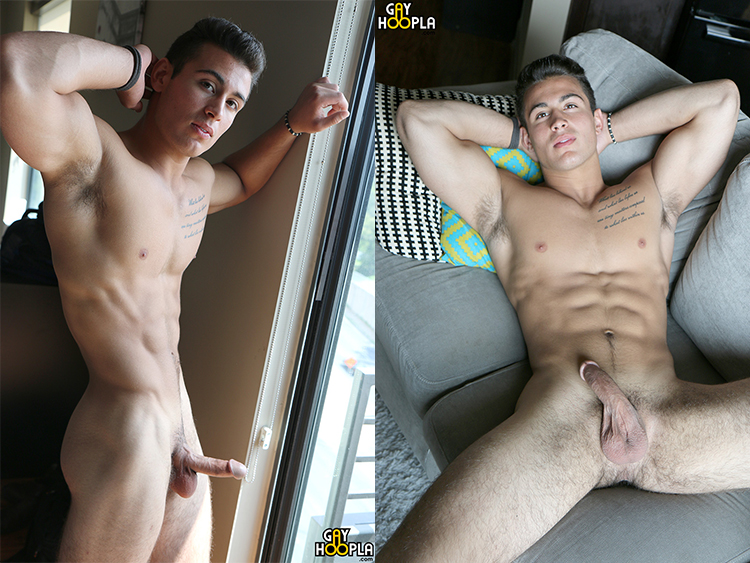 He certainly was blessed by the gene pool to start with. But it's refreshing to know that no one is gifted everywhere. And while Taylor will never win a big dick contest, once again, that pole looks better, and bigger, in motion.
Yes, please. I'll take a pair for every night of the month.
We don't find out where, when, on how he likes to use that dick.
And if there's a G-d in heaven, those rear assets will prove to be not purely decorative.
Curious about the chest tat too? Turns out it's from gay poet Ralph Waldo Emerson. I sure hope that is a clue to his sexuality. But I hope they bring him back soon with a playmate so we cann find out out with a visual.
[Watch
Taylor Shift
at GayHoopla] [
See his XXX trailer at The Sword
]
Tags: GayHoopla, Taylor Shift
← The original Gay Porn Blog! Gay porn news, porn star interviews, free hardcore videos, and the hottest gay porn on the web. home